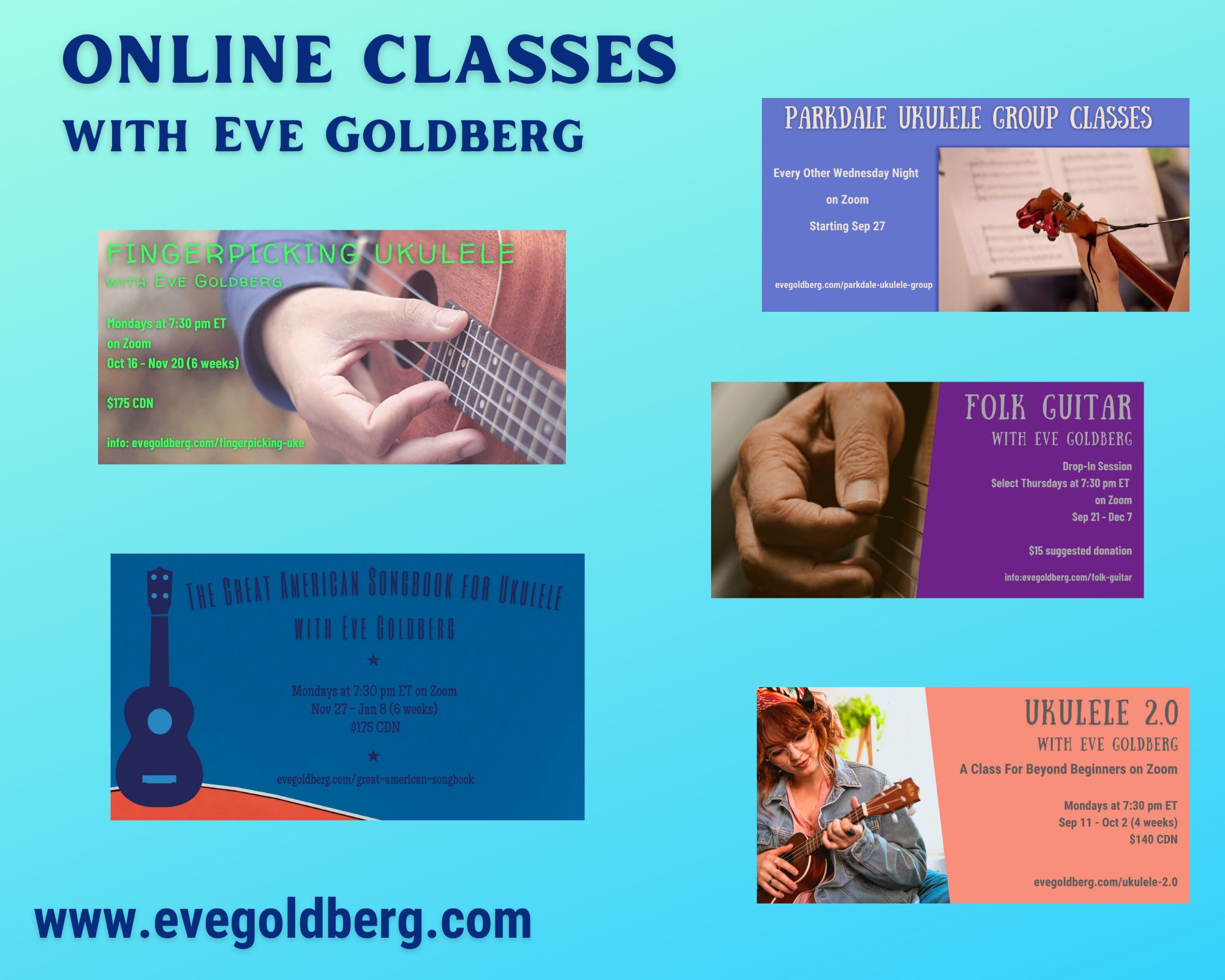 New classes are starting up soon and registration is open now. 
Ukulele 2.0 - for ukulele players who have learned their first few chords and songs and want to improve their skills.
Fingerpicking Ukulele - learn fingerpicking patterns and skills that will spice up your playing.
Parkdale Ukulele Group Classes (Beginner and Advanced) - these classes use the "Ukulele in the Classroom" materials to teach music reading and ensemble skills.   
Ukulele Orchestra of Toronto - learn to play ukulele in an ensemble. 
Great American Songbook for Ukulele - learn timeless classics from the Great American Songbook.
Thursday Night Folk Guitar - drop-in sessions where we work on building our skills and learn a variety of songs to sing and play.   
 
Contact me for more information.